For a quick update, I wanted to post what I have been doing lately and what I have been adding to the game.
I have switched to a new graphic software specifically made for pixel art called Pyxel Edit on which I'll be using it from now on to do animations, tile sets and sprites for El Pansas game.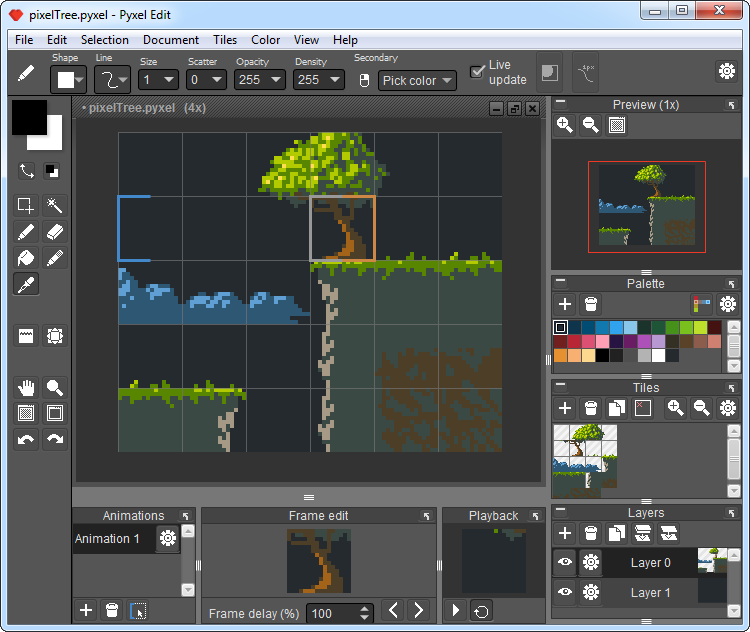 (photo taken from pyxeledit.com)
I've already done some animations with it, the new small explosions for the drones came out pretty good and it looks amazing in the game.

I really like this new software and it is super easy to use, well that's it for the quick update, for more behind the scenes, check out my twitter page!